Share: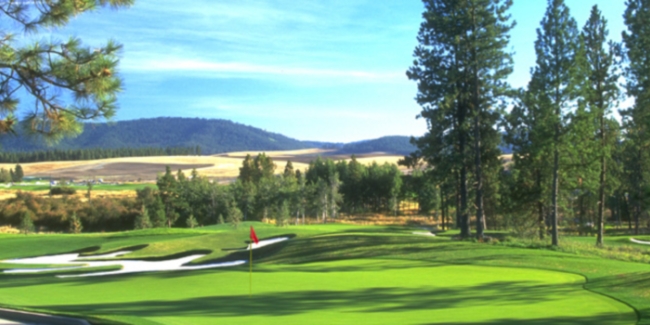 The Idaho Golf Trail Delivers Fabulous Courses...
Fantastic Scenery and Plenty of Outdoor Activities
By Bruce Leonard
On the face of it, the task seemed absurd, particularly because I live in Southern California, home to dozens of excellent golf courses. Since, however, I often court absurdity-and since golf was my ultimate objective-I threw my clubs in the back of the Class B motorhome, then drove a total of 2,400 miles so that I could play five golf courses. Certain golf-afflicted travelers will immediately comprehend such an undertaking, provided that I had been headed to a famous golf destination such as North Carolina's Pinehurst or California's Monterey Peninsula. Yet my journey took me to courses I learned of only as I planned my trip, courses that I hoped would justify the time and expenses incurred by gobbling up those miles. As it turned out, my Idaho Golf Trail excursion delivered far better golf than I had a right to expect, in addition to some of the best golf I'll ever experience.

In general, golf trails allow tourism bureaus to promote their regions by appealing to golfers' passion to play new and varied courses. Obviously, many businesses along these trails benefit, since golfers and their non-golfing traveling partners also spend money outside the clubhouses. The Idaho Golf Trail, established in 2003 and encompassing 14 courses spread throughout the state, features spectacular scenery that other golf trails simply don't deliver, and golfers can fly fish trout-filled waters in the morning and still easily make an afternoon tee time on any of the 14 courses. In addition to these selling points and the top-notch golf courses themselves, the Idaho Golf Trail delivers an array of accommodations, ranging from well-maintained campgrounds to world-class resorts.
During my early September excursion I would only have time to play fewer than half of the courses on the Idaho Golf Trail, skipping the courses in the northern part of the state. Yet as I stepped up to the first tee at the recently renamed Trail Creek Course, I did not feel deprived in the slightest.

Adjacent to Sun Valley Lodge-which is worthy of a tour through its history-rich halls, a drink at its bar or perhaps even an overnight splurge-the Trail Creek Course features narrow fairways that require straight drives. Golfers who cannot manage accurate tee shots, therefore, will find themselves searching for their Callaways in the thick forest. Water, however, may pose the bigger hazard, since the flowing Trail Creek insinuates itself into the first nine holes seven times. Despite hitting the ball solid and straight that day, I lost two balls in the creek, but the gorgeous mansions that line the holes and the perfectly true greens that allowed me to sink a long birdie putt and a few par putts helped lessen the sting of the lost balls. A deer crossed in front of me on the fairway on the second hole, and a fox curiously studied me as I addressed my ball on the 6th tee. For a course that butts up against all the money and corresponding development that suffuses Sun Valley, this Robert Trent Jones II-designed layout feels particularly wooded and almost rustic. The only criticism I have of this expensive course is that the Trail Creek Course does not offer yardage books, tools that would help first-time players of the course to gauge the distances to that meandering creek, though this oversight may have been rectified.

I headed north on the Sawtooth Scenic Byway, State Route 75, past a few simple campgrounds, and soon found all the mountain driving I could possibly want. The Sawtooth Scenic Byway gives way to the Ponderosa Pine Scenic Byway (Idaho 21) at Stanley, and the vistas of mountains and rivers certainly justify the Scenic Byway designations. Larger vehicles, however, may want to avoid much of this up-and-down driving by heading west to Boise from the Sun Valley area, then taking Idaho 55 north. Road closures due to fires mandated my circuitous route to McCall, yet travelers who feel comfortable driving mountain roads through untrammeled landscapes may prefer the route I took.

A short early morning drive north from McCall RV Park, across the Little Salmon River to the town of New Meadows, delivered me to Meadow Creek Golf Resort, across from the kiosk for the 45th Parallel. Meadow Creek's first fairway bisects a pine forest, and, for good measure, requires that golfers avoid the large tree in the middle of the fairway. Somehow I managed to negotiate this treachery and parred the first hole. This early success played only a minor role in my assessment of Meadow Creek: I truly liked the course, finding its elevation changes, tight fairways and off-kilter stances that the side-hill lies require to be challenging but fair. Meadow Creek is a public course and is not meticulously manicured, but its greens fees are quite reasonable, the staff is friendly and the overall experience is a casual, fun round of golf.

Whitetail Club & Resort regally sits at the opposite end of the spectrum from Meadow Creek. A private course that can only be played by members or guests who stay at the Whitetail Lodge, this course, simply put, delivered the best golf experience I had ever had. The service was impeccable, the course was so well manicured that it seemed a shame to take a divot, and I found the beauty on display on nearly every hole to be unrivaled. So exclusive is this course-part of a high-end development that will eventually feature 300 custom homes on 1,300 acres-that I saw the only other golfers I spotted all day standing on the first tee as I addressed my ball on the 18th fairway. Designed by two-time U.S. Open champion Andy North, Whitetail features the best sand traps I have played anywhere and a number of holes that could qualify as the course's "signature hole." As I negotiated the 17th fairway, which seems to float between two bodies of water, I actually felt nostalgic for Whitetail, becoming disheartened by the fact that this special round would soon end and by the prospect that I may never get to play the course again. In other words, travelers willing to splurge on a room at Whitetail Lodge and pay the steep greens fees to play this spectacular course will likely feel as though they are golfing royalty. Who knows, they may even want to buy there.

After playing at Whitetail, I didn't think my day could get any better, but within an hour of finishing the 18th on the course in McCall I had waded into the North Fork of the Payette River from McCall RV Resort. There I delivered fly after fly to small rainbows that rose to my barbless hook.

I figured my Idaho Golf Trail trip would be anticlimactic the rest of the way. But when I finally regained my golf swing the next morning, after beginning my round at Osprey Meadows with a whiff and a dub, I realized that this excursion was still improving. Although the pampered-beyond-belief ethos of Whitetail could not be surpassed by Osprey Meadows, this relatively new course-part of the impressive Tamarack Resort-delivers an excellent round of golf to golfers who like their courses gorgeous and challenging. Playing to a grueling 143 slope from the tips, Osprey Meadows, outside the town of Donnelly, was designed by the incomparable Robert Trent Jones II and was named the single best new course in the country costing more than $75 by Golf Digest in 2006. Many of the lush bluegrass fairways, plentiful gaping bunkers and enormous greens sit within sight of Lake Cascade, and golfers not distracted by the views need to contend with hidden waste bunkers and enough water to keep things interesting. The par 5s and par 3s are particularly memorable, and I completed my round that day with a smile on my face, since I knew without a doubt that I had just played a great course.

A couple hours' drive south delivered me to Eagle, Idaho, on the outskirts of Boise, and the course I played there is not likely to be deemed great. BanBury Golf Course, a public facility brimming with water hazards, however, will almost certainly please golfers who like a solid round of golf on a pretty course at an unbelievably low price. With Monday-through-Thursday greens fees at BanBury costing a mere pittance for walkers, this course delivers as much value per stroke as any course anywhere.

After the putt to conclude my five-course sampling of the Idaho Golf Trail dropped, I set my clubs in the back of my rig, then began the long drive home. Overall, my Idaho excursion had been excellent, and I considered some of those golfing moments to be borderline transcendent. And yet as I gobbled up the miles, I wondered how the other nine courses stacked up-what scenic wonders, undulating fairways and tricky putts had eluded me? After all, my mission was incomplete. Of course, now that I'm familiar with the route, I may start packing soon so that I can play my way through the rest of the Idaho Golf Trail.

More Info
http://visitidaho.org/golf
(800) 84-IDAHO

Article Tags: Idaho Golf trail
Revised: 11/09/2011 - Article Viewed 23,702 Times
About: Bruce Leonard
---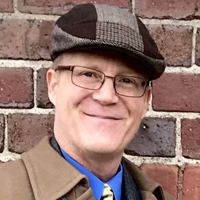 Bruce Leonard has been a freelance writer/photographer specializing in adventure travel for two decades,
his work having been published in dozens of publications, including the Robb Report, Playboy, Travel+Leisure Golf,
National Parks and the L.A. Weekly. His first solo art show recently closed, and his writing,
photos and paintings can be found at freelanced.com/bruceleonard.
---
More Articles by Bruce Leonard